 first things first, we are the one & only american made,
non flavored, black color vodka on the planet.
The truth is, a respectable vodka should have a thought provoking appearance and an inspiring and stimulating taste. Introducing Vibe Black Vodka! Our vodka is filtered, purified and distilled 6 times in order to achieve its refreshing appeal. Our goal… was to make a smoother, interesting and more enjoyable spirit. Our efforts, with true vodka lovers in mind, resulted in a premium quality product. Our distilling process removed the impurities, making Vibe Black Vodka more concentrated with an energizing taste. The key is, the more times distilled, the more exceptional the vodka. And oh yea, the less likely a hangover.
Our unique vodka has a striking black color and an unparalleled smooth taste that will leave your taste buds craving for more. Vibe Black Vodka is not just another run-of-the-mill vodka, but an exceptional experience that will redefine the way you enjoy your drinks. With every sip, you will be transported to a world of indulgence and luxury. Whether you prefer to shop online from the comfort of your home or at your local ABC store, Vibe Black Vodka is always within reach. So why settle for ordinary when you can have extraordinary? Get your hands on Vibe Black Vodka today and discover a world of rich flavors and tasteful gratification!
YES, THE actual VODKA IS BLACK.
AND IT'S PERFECT FOR YOUR FAVORITE COCKTAIL.
Our signature cocktails set us apart from our competition. By definition, a signature beverage embodies the personality and style of a spirit. Anyone can follow a recipe and mix a drink, but the impact of a signature cocktail comes from its uniqueness. When creating our signature cocktails, we considered the drink's ultimate goal and what function it's serving. Whether it's your usual drink of choice, or a seasonal drink for the holidays, this is our driving force as we create.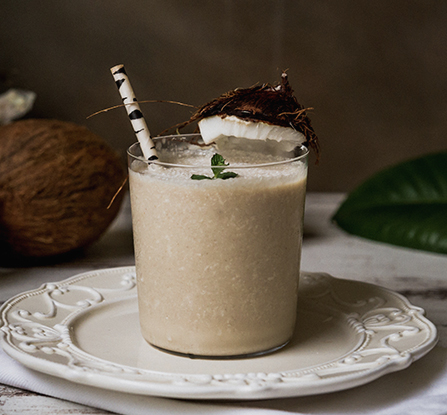 1 oz Vibe Black Vodka
1 oz Chocolate Liquer
1 oz Chila Orchata
1 oz Van Gogh Double Espresso Vodka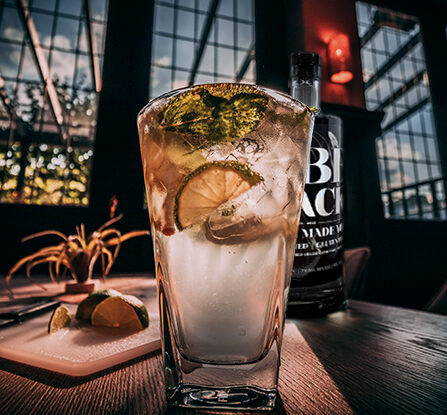 2 ounces Vibe Black Vodka
¾ ounce of simple syrup
¾ ounce of fresh lemon juice
2 ounces Lemon Lime Soda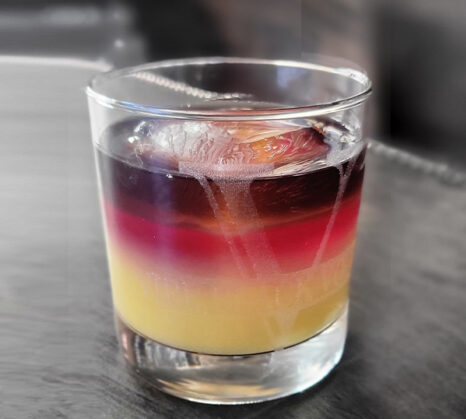 1- 1.5 oz Vibe Black Vodka

4 oz orange or pineapple Juice
1 oz of cranberry juice

1 oz of Grenadine
Splash of Maraschino cherry juice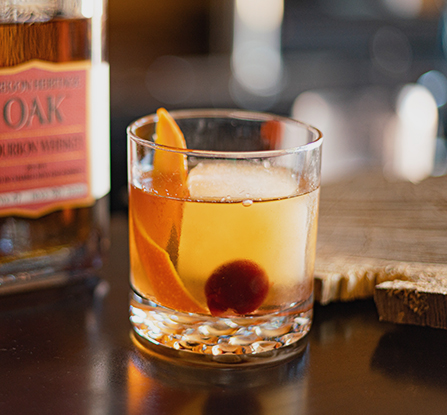 1½ ounces Vibe Black Vodka
½ ounce simple syrup
2 dashes Angostura bitters
1 oz lemon lime soda
Garnish: orange twist/maraschino cherries