YES, THE VODKA IS BLACK! AND IT'S PERFECT FOR YOUR FAVORITE COCKTAIL.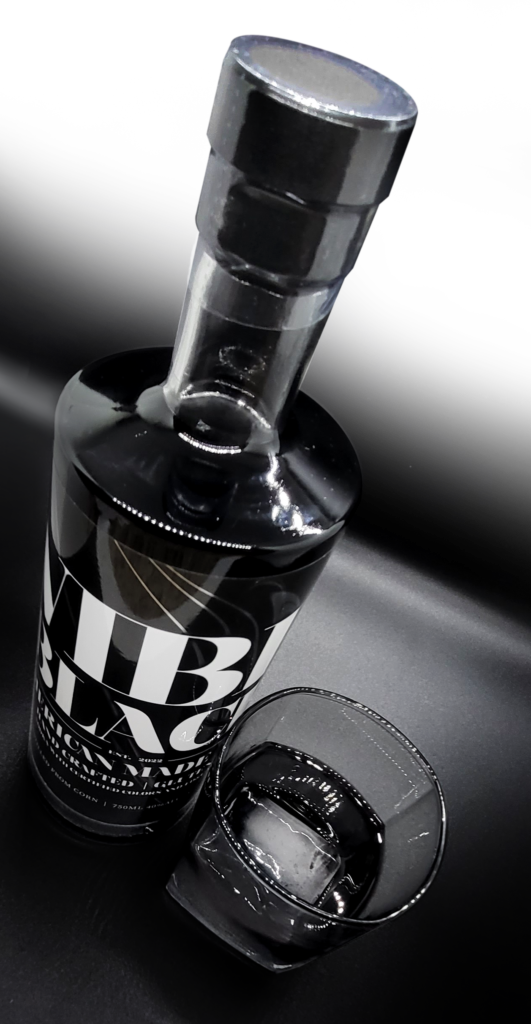 We're proud to share our vodka with you!

Who said that a good vodka should be tasteless & colorless?

The truth is, a respectable vodka should have a thought provoking appearance and an inspiring and stimulating taste. Introducing Vibe Black Vodka! Our vodka is filtered, purified and distilled 6 times in order to achieve its refreshing appeal. Our goal… was to make a smoother, interesting and more enjoyable spirit. Our efforts, with true vodka lovers in mind, resulted in a premium quality product. Our distilling process removed the impurities, making Vibe Black Vodka more concentrated with an energizing taste. The key is, the more times distilled, the more exceptional the vodka. And oh yea, the less likely a hangover.
If you're in a state or county where you are unable to find our product and are interested in having them carry it, please order through or request them at your local ABC store or private retailer.
If you change the way you look at things, you change the way things look. Black is a universal taste and an acquired obsession. There's something about black that makes you feel hidden away in it. Ladies and gentlemen, the tone has been set and the bar has been raised. Vibe Black Vodka is modest and confident at the same time. It's cool and mysterious with a disposition that's uniqueness. You're invited to join us and create your own vibe….
One of the things that I probably enjoy even more than drinking one of their more-than-perfect vodka cocktails is a nice simple Vibe on the rocks. Real alcohol, simply awesome…
Vibe is so unique... the appearance alone will pull you in. It's sleek and sexy and the perfect touch of class.
"After drinking either of their cocktails, I feel just like on a cloud nine. The diversity, freshness, and ingenuity of all of their drinks just ensures that I'll partake for years to come!»
Such an amazing vodka! I purchased a bottle a few weeks ago & couldn't believe how smooth in taste it was. I've ordered two more bottles this week for my brothers and Dad!
This is definitely the smoothest vodka I have ever had!
Our signature cocktails set us apart from our competition. By definition, a signature beverage embodies the personality and style of a spirit. Anyone can follow a recipe and mix a drink, but the impact of a signature cocktail comes from its uniqueness. When creating our signature cocktails, we considered the drink's ultimate goal and what function it's serving. Whether it's your usual drink of choice, or a seasonal drink for the holidays, this is our driving force as we create.
Alcohol may be man's worst enemy…
but the bible says love your enemy.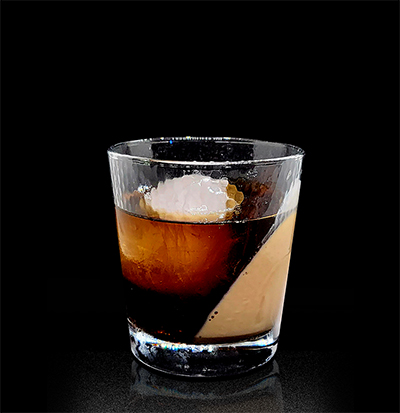 WHITE RUSSIAN
INGREDIENTS:
2 ounces Vibe Black Vodka
1 ounce of cold brew coffee
½ ounce of coffee liqueur
Splash of cream or any other type of milk (low-fat, oat, almond)

Add vodka, coffee, coffee liqueur to a shaker with a little ice. Shake until cold. Add a cube or ball of ice to low ball glass, pour drink over ice. Top with splash of cream.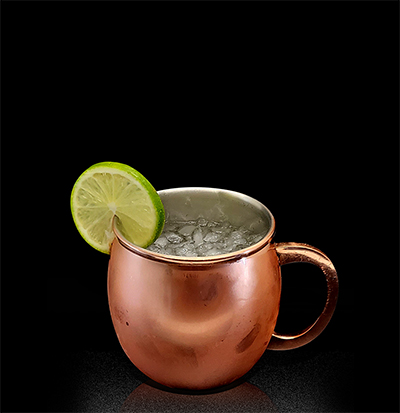 VIBE BLACK MULE
INGREDIENTS:
1 ½ ounces Vibe Black Vodka
¾ ounce of freshly squeezed lime juice
Ginger beer
Lime wheel for garnish

Take a copper mug. Add crushed or pebble ice, then add vodka, lime juice. Top with ginger beer and add a thinly sliced lime wheel for garnish.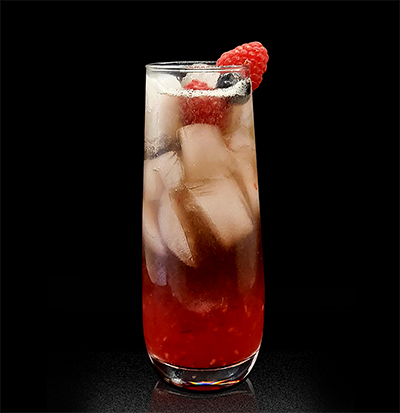 RASPBERRY SPRITZER
INGREDIENTS:
2 ounces Vibe Black Vodka
1 ounce of simple syrup
½ ounce of fresh lemon juice
3 drops of Spiced Cherry Bitters
Raspberries
Blueberries

Drop raspberries and blueberries in the base of a shaking glass. Muddle well. Then add vodka, simple syrup and lemon juice, bitters and shake well. Add some ice to a tall Collins glass of stemless champagne glass, strain drink into glass. Garnish with a raspberry.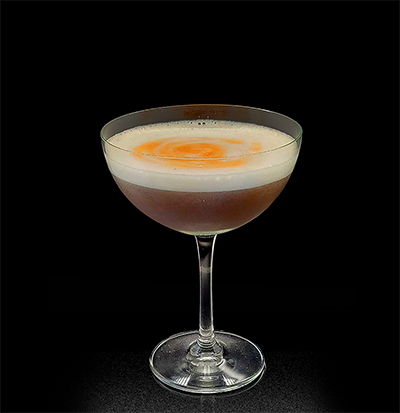 TUXEDO
INGREDIENTS:
2 ounces Vibe Black Vodka
¾ ounce of simple syrup
¾ ounce of fresh lemon juice
3 tablespoons or egg white (or you can use the egg white from one egg) Bitters

Add all ingredients to a shaker; shake in circular motion (dry shake). Then add ice and shake until cold. Strain into a coupe glass, and then top with a few drops of bitters. Make a circular design on top.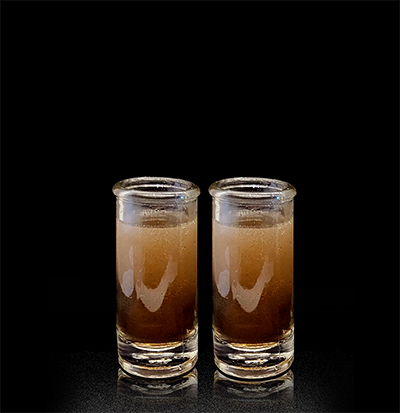 CARAMEL APPLE SHOT
INGREDIENTS:
1 ounce of Vibe Black Vodka
½ ounce of Butterscotch Schnapps
½ ounce of Sour Apple Pucker

Add all ingredient to a shaker with ice. Shake until cold. Strain into a shot glass.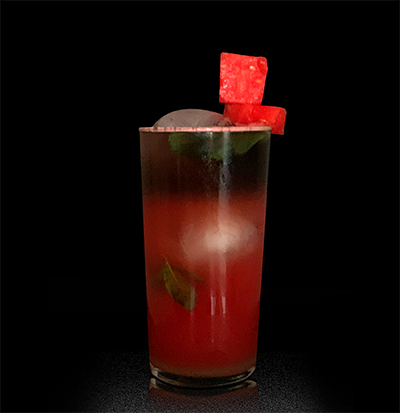 WATERMELON COOLER
INGREDIENTS:
1 ½ ounce of Vibe Black Vodka
2 cups of cubed watermelon
6-8 mint leaves
½ ounce of simple syrup
½ ounce of fresh lemon juice

Take the watermelon cubes and ¼ cup of water and blend in a blender. Take a strainer and strain the juice into a separate glass. Take a tall Collins glass; add the mint leaves, simple syrup and fresh lemon juice. Muddle. Then add ice cube or ball ice to a tall Collins glass. Pour the strained watermelon juice in the glass and top with the vodka. Garnish with watermelon cubes.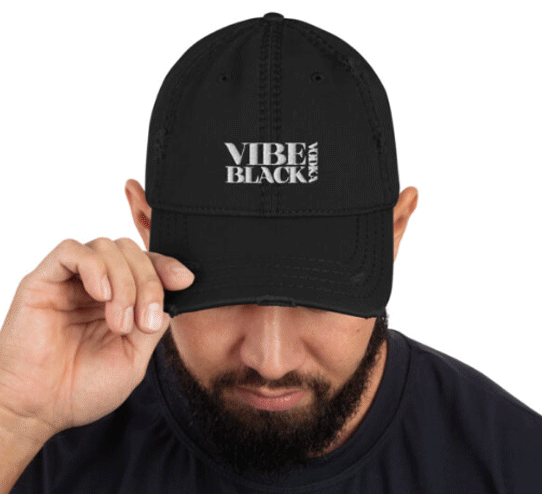 Our products are crafted with quality inks and premium materials and our embroidered items are durable and elevate our clothing.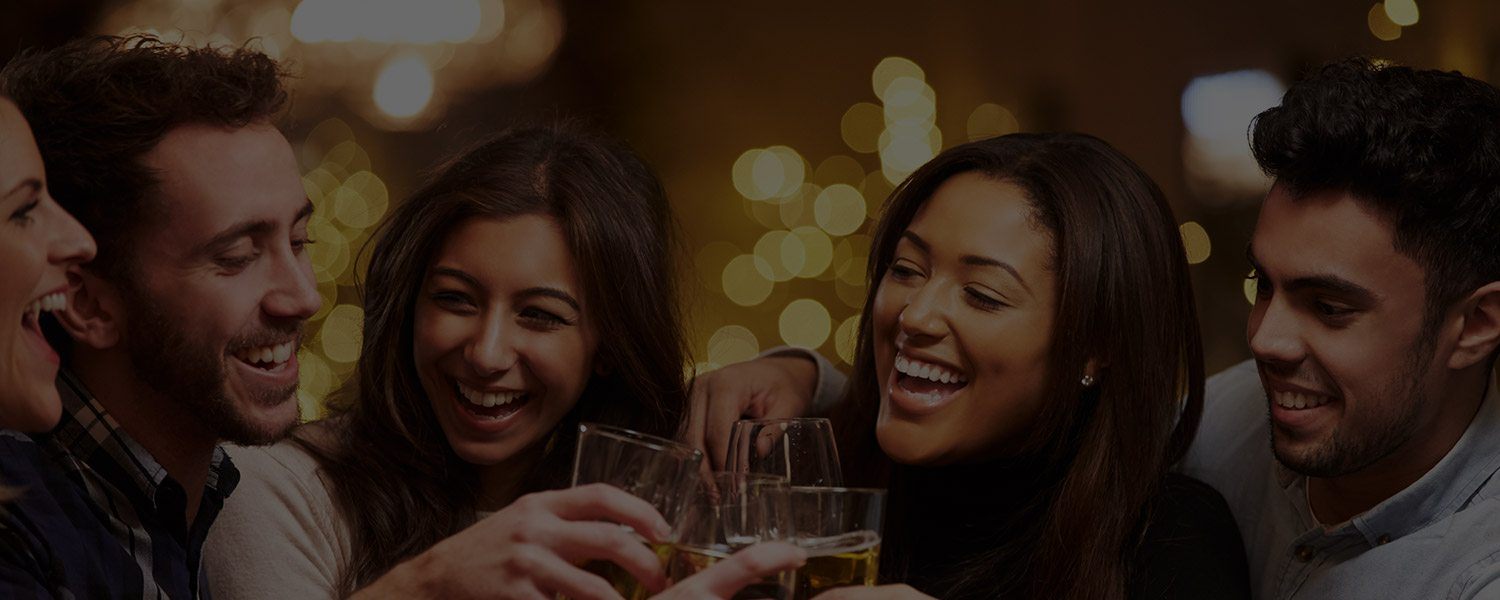 Check Back Soon for Events